Coupon codes Airbnb
Airbnb is a US company headquartered in San Francisco, California. It was founded in 2008 by Brian Chesky (current CEO), Joe Gebbia (current CPO) and Nathan Blecharczyk (current CTO). Airbnb has over 3,000,000 listings, and has accommodations in 65,000 cities across 191 countries. Users are able to choose from 27 world languages, and prices can be shown in 40+ currencies. Airbnb can be accessed from their online website, or through their app, which is available for iPhone and Android phones and tablets. Airbnb doesn't own any properties they list, and they do not set the prices. Airbnb is a marketplace for homeowners to list their own properties and set their own rental prices for their accommodations. Guests can rent an accommodation for one night, or they have the ability to do long-term rentals, depending on the listing.
Love to travel but hate hotels? Always wanted to have a bed and breakfast but don't want to take out a second mortgage? Airbnb's online hospitality platform is there for you. Travellers looking for a "home away from home" experience are connected to hosts all over the world offering accommodations from a room in their cozy apartment to entire private houses. Hosts have the ability to be their own boss-setting their own prices, making their own schedules, and handpicking guests. From apartments in Austin to castles in Cumbria, Airbnb operates in 65,000 cities in 191 countries.
Airbnb offers competitive prices, and has something for every budget. Both hosts and guests are rated and reviewed by past visitors and hosts, providing transparency and safety. Airbnb offers accommodation for a single night, weekdays and weekends, and even long term rentals. But they don't just stop there. Airbnb offers Experiences, excursions hosted by locals looking to share their passions with others. Experiences include activities like wine tastings, cooking classes, tours, concerts, and more. Locals have the ability to share their talents and passions with those who are looking for more than just a standard tourist experience. Reservations to the hottest restaurants can also be made on Airbnb. Airbnb's user-friendly, eye-appealing layout is sure to make the process of finding accommodation, or guests, an enjoyable experience. Airbnb is available in 27 languages, and 44 currencies, making it easy for users from all over the world to plan their trips without stress. They also provide ample information regarding policies, safety, and an extensive FAQ page.
Founded in 2008, Airbnb's mission is to create a world where people can belong when they travel by being connected to local cultures and having unique travel experiences. Its community marketplace provides access to millions of unique accommodations. Founded in 2008, Airbnb's mission is to create a world where people can belong when they travel by being connected to local cultures and having unique travel experiences. Its community marketplace provides access to millions of unique accommodations.
Airbnb is commission based, so they receive a percentage of the listed accommodation price as a commission, and they charge a service fee, but they do not receive any money from renting properties. Accommodations range from a single bed in a shared room to entire houses that are only occupied by the Airbnb guests. It is free to register and create a profile on Airbnb. Airbnb profiles must be verified, which includes uploading a government ID, to ensure the safety of both the host and the guest. Hosts and guests review each other, which are public on Airbnb so other users can find out more about their potential hosts or guests. Airbnb offers a Host Guarantee insurance of up to 1mil. USD in case of damage done by the renters. However, Airbnb suggests that hosts also have other insurance as well. Airbnb also offers Experiences, which allow individuals to be independent tour guides, and offer tourists unique and local tours and activities while on vacation. Experiences are found in many major cities worldwide, and include a wide range of activities such as mezcal tasting in Mexico, exploring Tokyo's fashion district, family run cooking classes in Florence and workshops with fashion photographers in France. There are activities for all ages and interests. Airbnb also offers a platform to make restaurant reservations at hot spots all over the world. Airbnb has accommodations available for all budgets, and offers competitive pricing for those who are looking for a unique travel experience.
Airbnb and Hearst Magazines have joined together to create a magazine, titled Airbnbmag, which showcases stories from people all over the globe, and provides readers with tips on how to find the best local food and sites while traveling. 6 issues of Airbnbmag are $15. Currently, Airbnbmag is only offered in English. Airbnb hosts have the option of instant bookings, or they can have their potential guests request, so that the hosts can check out the profiles of potential guests and be a bit more selective. Airbnb's layout is extremely user friendly and visually appealing. Hosts and guests are able to message one another on Airbnb before their arrival.
Why Reviews are Important for Airbnb Listings
1. Trust
Reviews are crucial to the trust factor when using Airbnb. Hosts rely on legitimate guest reviews to avoid bad guests, and vice-versa for hosts. Without reviews, guests and hosts are just rolling the dice on any given stay.
2. Ranking
Both the number and the quality of the reviews you receive are two of the most well-known factors for determining ranking on Airbnb.
3. Superhost Status
To earn or retain Superhost status a host needs to have an overall rating of 4.8, based on the past 365 days of reviews they have received.
Description
Now you can easily display your Airbnb reviews on your WordPress site in a cool slider or grid! Take our word for it, testimonials work a lot better when your customers can verify the source.
Some of the Features:
Display your Airbnb reviews in a slider or a static grid.
Specify the number of reviews per a row and the number of rows.
All reviews have the Airbnb logo that link to the original source.
Mobile friendly!
Display then on a Page or Post with a Shortcode or use the Widget.
Airbnb is checked each day for new reviews.
Create an unlimited number of review templates for your site.
Each review template can be customized and you can even add Custom CSS.
Template display options like: border radius, show/hide date, show/hide star rating, background and text colors.
Hide the reviews that don't have any text.
Sort the reviews randomly or by newest.
What is Airbnb?
Do you like to travel? And who don't like it, do you? Every time we find new places, we relax and get out of the routine that often dominates us, we feel more alive. But sometimes, we can't travel as much as we would like because of a complicated guy, called money.
Between transportation and expensive hotel stays, trips end up being more expensive than planned. However, at the moment, you can find excellent options like AirBnb, without having to spend a lot of money. But do you know what AirBnb is and how it works? Relax, in this guide we explain everything about this popular site before booking or becoming a host.
Airbnb got off to a rough start
Airbnb founders Joe Gebbia, Brian Chesky and Nathan Blecharczyk developed the business in 2008. Initially, Gebbia and Chesky started renting their small home to earn extra money from the rent.
After the success witnessed with this new system, and a busy place full of tourists like the city of San Francisco, they developed a website called (Air Bed & Breakfast airbedandbreakfast.com) and to finance the project, the boys sold breakfast cereal during the 2008 presidential race, with which they won about $ 30,000 dollars (thirty thousand dollars).
However, Airbnb was not an immediate success. The startup experienced several ups and downs and made at least three separate launches, as several investors did not believe in the proposal.
However, businessman Paul Graham became interested in the project and encouraged other entrepreneurs to follow it. In 2009, Air Bed & Breakfast became Airbnb, and that was the company's turning point.
And an example of this is that, according to Forbes, in May 2018, Airbnb was valued at $ 38 billion.
How does Airbnb work with guests?
Airbnb has no property. That's right! If you thought it was a hotel chain or an e-commerce hotel like Booking or Trivago, you were wrong.
It simply acts as an intermediary between those who want to rent a space and those who are looking for a place to stay. That's right.
Let's assume that you have a vacant apartment in a place with many tourists, preferably, you can register on the website and 'rent' your property for a period of time. You can also rent part of it, like just a room for example. Look how nice it is!
To make an account to stay in someone's property is easy. Go to the Airbnb website: www.airbnb.com.br. Go to 'register', enter your name, email address, date of birth and a password.
Airbnb also asks that you agree to treat everyone equally, regardless of race, religion, sex or other factors. After accepting, your account is active. You also have the option to register via Facebook or Google.
The website informs you that you must follow a few more steps, such as entering more information and including a profile image. After completing these steps, you can order and pay for a room. After your first reservation, the process is much faster and easier.
However, before your reservation is final, you must wait for host approval, unless your list is 'instant booking', which does not require host approval.
For those sites that are not 'instant bookings', Airbnb recommends that guests send a message to hosts before booking to check availability. If you do not receive a response from the host in a timely manner, you can continue to send messages to other hosts on the area until you find one you like.
In the host information section of each list, you can see the frequency of your responses to get an idea of how quickly your message will respond.
Currently, Airbnb offers a new option to rent complete houses, called Airbnb Plus, which is ideal for large groups who want space for cooking, Wi-Fi and comfortable clothes for cameras.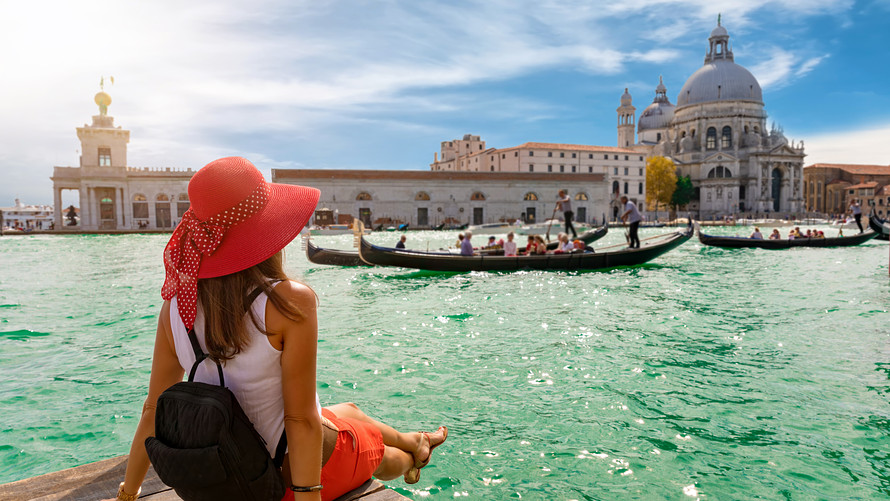 3 tips to consider when staying with Airbnb for the first time
Remember that it is possible to get free accommodation on Airbnb! At the beginning and end of this article, we have an Airbnb coupon to make your trip cheaper!
1 - Airbnb Security
ALWAYS communication with the owner must be monitored through the platform, as well as card payments. Never agree to payments made on the outside (because some homeowners will try to make payments to avoid Airbnb commission expenses).
By doing so through the platform, you will guarantee the most reliable and secure payment system and, if there is any problem, everything will be registered on the web and will provide assistance 24 hours a day and if you are the victim of a scam, the owner will be punished across the platform. Not a blow here!
It is very important to agree with the owner on your arrival time for him to give you the keys and, thus, inform the time of departure, as there is no concierge, or buttons to take care of luggage or 24 hour reception.
If you think you will arrive after the agreed time, inform the host.
Remember that if you travel for slightly longer periods of time, you will often find weekly or monthly discounts on properties, which makes it easier to filter your search.
2 - Airbnb accommodations
Airbnb has a wide range of accommodation, from shared rooms to entire houses. Check the space, the house rules and the host to match what you are looking for. If you have any questions about the space, do not hesitate to contact the host as often as necessary.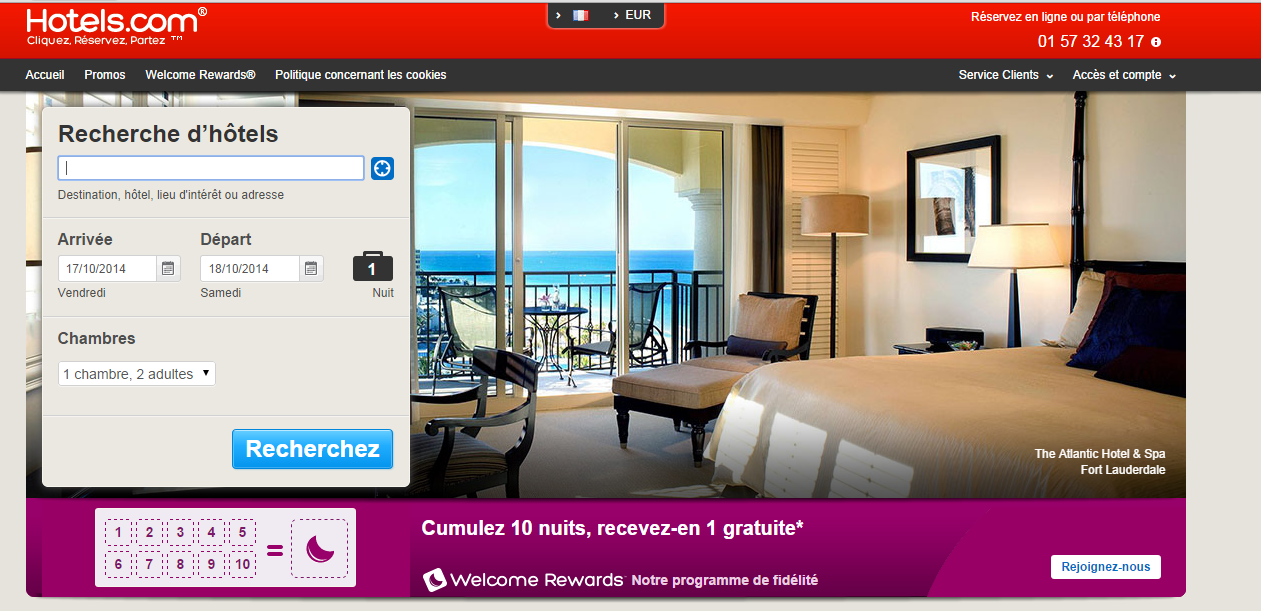 Take the time to check your host's ad to make sure you've chosen the right space, location, and building resources. If, for example, it is a building with or without a lift, if it has air conditioning, washing machines, etc.
We recommend staying in houses where the hosts are local or who have lived there for a long time, as the travel experience will be much better. Locals have a unique way of knowing all the secrets of the destination so that they can recommend the best places to eat, places to see and avoid, etc.
In big and very touristy cities like New York, Paris, Airbnb is a great alternative, so, although there are more options, the cheapest and best located places are the first ones occupied. Time reservations.
3 - Cancellation policies
It is important to check the cancellation policy for each listing, as, depending on the option chosen by the property owner, the money will be returned after cancellation.
Airbnb has a very reliable that gives a lot of security for both the host and the guest, but before renting you should follow some security tips to avoid any type of error, misunderstanding or fraud.
One of the characteristics of a trusted host or guest is identity verification, it is easily identifiable because an icon appears on your profile informing you about it. To verify your identity, you must send your scanned identity document by email.
This way, you will have a better chance of the hosts accepting your reservations, as they value being able to get to know the person who sends the request a little better.
Read the comments of other guests to get an idea of the positive and negative aspects of the accommodation.
Assessments and references are another factor in measuring the level of reliability of those who have dealt with the host / guests in the past. Also make sure that there are a good amount of positive reviews, as it is more than a clear parameter of a reliable person.
Remember that the houses that are rented do not have a cleaning service, so you have to do the cleaning unless it is managed separately. Many include a basic cleaning fee in the total price. Some also include breakfast.
If you are going to receive guests, make sure you have the owner's permission first. Don't go there saying that you are going alone and arrive with a crowd, right?
For any problems that may arise, it is important to know that Airbnb has a hotline for the customer, that they are available 24 hours a day to answer claims, if there are problems with the property and the host.
Airbnb works thanks to its community, so after your experience, it is important to always leave a most honest assessment possible about the host and the accommodation that serves as a guide for future guests.
How does Airbnb work?
Today Airbnb is present in more than 65,000 cities in 191 countries. You can rent a house, apartment or room basically anywhere in the world, as long as the value is more interesting than that of hotels in the region (in general, I stay 80% of the time on Airbnb and 20% on hotels).
The process is simple, you choose the destination city, the dates of arrival and departure, and there are countless filters to guarantee what you need, such as: the whole apartment just for you, 3 double beds, wifi, washing machine, hot tub, parking space, etc…
Payment is made via Paypal or using your credit card, and a commission is charged between 6% to 12% of the guest (more details below). If you have an Airbnb coupon, it will be applied instantly.
In general, the owners also charge a cleaning fee, but this can be negotiated before renting (I'll give you tips on how to negotiate the best prices below).
* The owner also pays a 3% fee to rent the apartment.
Is Airbnb reliable?
I'll take your question straight away: Airbnb is extremely reliable.
Airbnb is today one of the largest Silicon Valley companies with a market value of more than $ 30 billion. Your investors are groups that also invest in companies like Instagram, Uber, and any others that you possibly have also used.
In short, Airbnb is extremely reliable as a company.
Is Airbnb safe?
I see this question a lot on Facebook travel groups, a lot of people wanting to know if they are staying in a Airbnb is safe.
What you need to understand is that Airbnb does not have its own apartments. He's just a mediator. Just like a website for booking tickets or hotels.
However, Airbnb offers several ways for you to guard against malicious owners, the main one being the testimonials of the apartments. It is extremely complex to leave fakes reviews on the platform, which makes your process much safer.
I have traveled the world since 2010, and have used Airbnb in more than 15 countries. I had problems only 2 times: once in Milan and once in Kiev. At first, I asked the owner if the Wifi worked well, and he said yes.
But not…
When I arrived, I found that the connection only worked with the laptop next to the window, as the Italian shared the internet with his neighbor. As I work online, this was totally unfeasible for me, so I contacted Airbnb, and in addition to returning my money, they gave me 150 euros in bonuses to find another place.
(and he even took a punishment. the host who takes 2 of these in the year is suspended)
Want more security than that?
The second time was in the capital of Ukraine, I rented an apartment using some discount coupons I had from Airbnb, and at the agreed time, there was no one there to check in. I ended up sitting for one hour on the sidewalk waiting for someone to show up, and nothing. Tired, I decided to go to a hotel, and contacted Airbnb. Again, I was refunded the amount and gave a bonus of 150 euros for the inconvenience.
The owner of the apartment said there was a problem with the cleaning lady, and she ended up being late.
But who never arrived at a hotel, and found that the room was not ready for check-in?
In other words, these problems can happen, because we are dealing with humans, but be aware that Airbnb will do its best to help you (even if financially).
As a guest, I have nothing to complain about.
It is very important to read all Reviews (testimonials) from previous guests, so as not to be taken by surprise. If there are no positive testimonials, I therefore prefer to look for a hotel - better safe than sorry.
In summary, after having stayed on over 100 airbnbs around the world, I can properly say: airbnb is extremely reliable, and if you filter the apartments correctly, it will also be very safe.
So let's go to the steps for you to make your reservation without fear of making mistakes (and paying less).
How to contact Airbnb
Some people asked me how do I contact the Airbnb call center, and the best way - oddly enough, is through their twitter:
@airbnbhelp - the service is fantastic.
The entire content of this site is copyrighted (all rights reserved © 2022).